---
Boris Johnson is under increasing pressure to give more details about when life can start getting back to normal.
Boris Johnson says it is still too early to talk about ending coronavirus restrictions, with news reports suggesting pubs might be able to reopen by May.
And some MPs have said there would be little reason to keep restrictions once those in the nine priority groups have been vaccinated.
But the prime minister said on Friday evening that it was "still early days" and people should continue to follow the lockdown rules. He said: "I want to stress that it is still early days and we have rates of infection in this country (that are) still very, very high and (we have) more people – almost twice as many people – in our hospitals with COVID now than there were back at the peak in April." Advertisement He also promised to announce a "steady programme for beginning to unlock" in just over two weeks' time. Meanwhile, there is speculation about when pubs could reopen, with The Sun saying they could be allowed to serve takeaway pints in April before fully reopening in May.
---
Related solutions: Handheld Ordering – Self Service Kiosk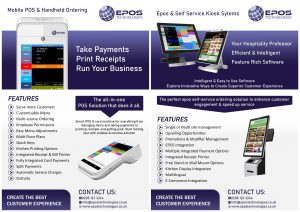 Related solutions: Online Ordering